"Manufactures of the best quality of Hurricane protection products"
We use only the best materials and components available. Rollolux Shutters, Corp. backs its materials with a limited 5-year warranty against defects in materials or workmanship. Repairs or replacement will be provided at the discretion of Rollolux Shutters, Corp. So when you are thinking about hurricane shutters for your home or business, we are your one stop shop for equipment and installation.
The roll-up shutters, our specialty, operates in vertical movements with a roll on the top and very small tracks on the sides. It has many advantages over any other system.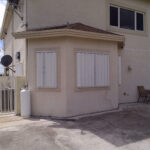 Accordion shutters are made of heavy duty aluminum, operating horizontally, side to side. This is the system that is most commonly used by our customers, being simple to operate and affordable.
We offer a full line of standard and custom Bahama & colonial shutters for your  home or business. Bahama hurricane shutters offer permanent shade protection as well as excellent storm protection. Today's Bahama shutters are manufactured from heavy extruded aluminum.
For affordable Storm Protection, Storm Panels are an affordable option. These durable panels are constructed of  aluminum, and are mounted to a track or directly to the wall. Storm Panels are custom built to fit each opening of your home or office and will provide years of unparalleled protection.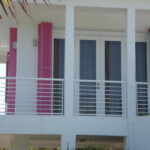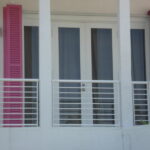 Offer a decorative colonial style as well as hurricane protection.  They are side hinged and stacked on both sides of the window promoting the look of a Colonial Estate.  Before the storm arrives, the shutters are simply closed and latched with locking brackets.  The average preparation time is a few minutes per opening.
Six Reasons For People Choosing Us
Don't Know What To Start With?